Zitto Mask
ZITTO MASK!
Italian design

VITALITY, ENERGY AND COLOR
Antimicrobial: permanent barrier effect against viruses and bacteria
Durable: Washable up to 100 times
Ecological: limits environmental pollution
Ethics: design that responds to the needs of the community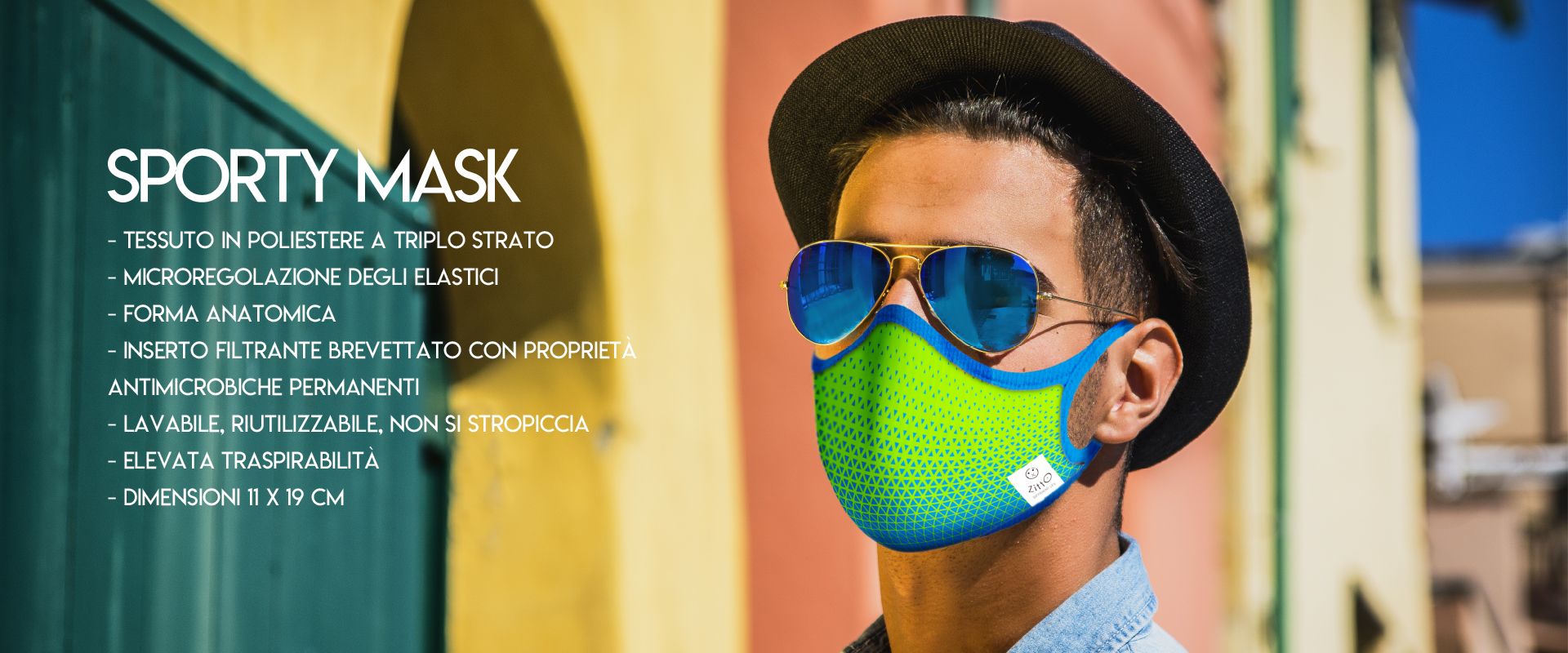 ZITTO MASK is a highly innovative precautionary protective mask that contains a filter insert with a strong protective barrier and permanently effective antimicrobial treatment.
It allows excellent portability, a balanced breathability index, a durable reuse over time, a minimum environmental impact, a personalized design.
ZITTO MASK is anatomic and equipped with micro-adjustment on the elastics, to offer maximum comfort of use.


THE ANTIMICROBIAL BARRIER




The barrier fabric of ZITTOMASK has been treated with permanent antimicrobial AEM5772 / 5 which has firmly bonded it to the textile fiber ensuring its effectiveness over time and the complete absence of any chemical release.
The active ingredient AEM5772 / 5 is an American patent (US 6277 770 B) already used in the US military sector. Its action is very wide and affects most pathogenic microorganisms.

The antimicrobial capacity is given by the quaternary ammonium which through a silane binds to the fiber of the fabric with a perennial covalent bond in direct contact with pathogenic microorganisms the AM 5772/5 system physically destroys the cell membrane by ion exchange causing the instant death of the cell.
Importantly, antimicrobial additive technology does not wash off or wear out and continually fights against potentially harmful bacteria that come into contact with the product surface.

Unlike conventional antimicrobials (silver - triclosan) there is no cell poisoning and consequently microorganisms cannot develop resistance to the antimicrobial.