Delta - 366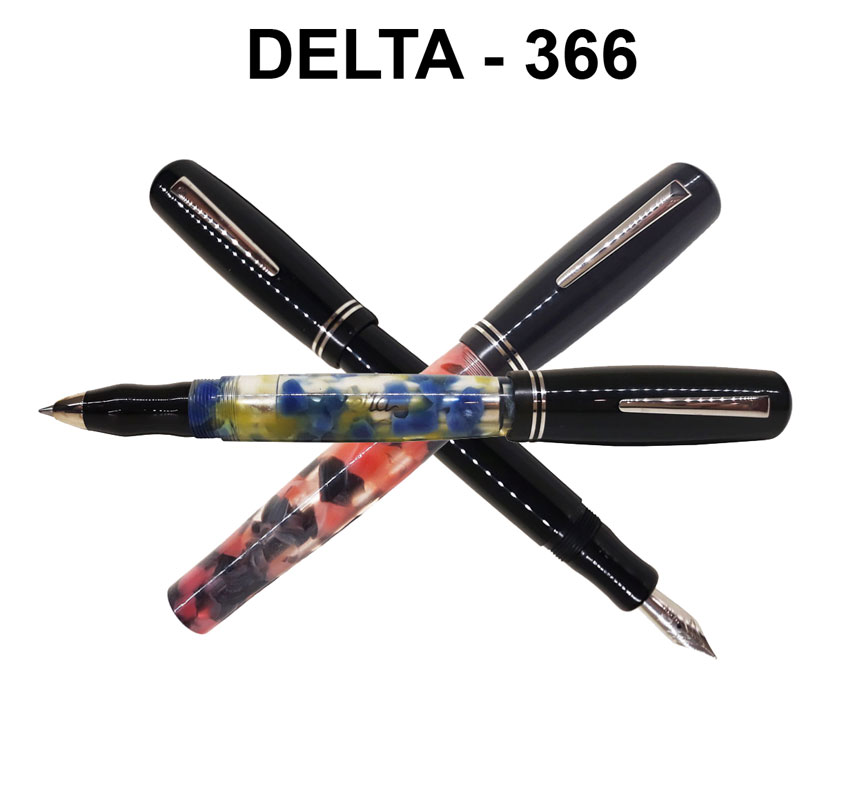 The Delta 366 collection is characterized by the combinations of resins with particular tones of blue, pink and white, mixed together and then turned, giving the feathers a different look, almost ancient but at the same time modern.
The feathers are turned by a solid stick and polished by hand by the expert craftsmen of Delta.
The fountain pen is double-loaded (Cartridge / Converter).
The nib is in rhodium-plated steel.