Heritage Rouge et Noir Collection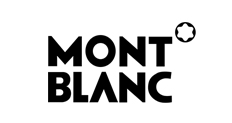 When it was created in 1906, the "Rouge et Noir" fountain pen was considered an extraordinary technical feat, which guaranteed simple use, without having to continually dip the nib into the inkwell.
The Rouge et Noir Heritage Collection celebrates the 110th anniversary of Montblanc's pioneering spirit.
Reworking of the legendary writing instrument, it is characterized by a longer and thinner silhouette and an artisan skill refined from generation to generation.
Vintage-style snake clip with matching details.
The clip is made with a molding and winding process in a special metal alloy and is antiqued through an exclusive galvanizing and pickling technique.