Ducale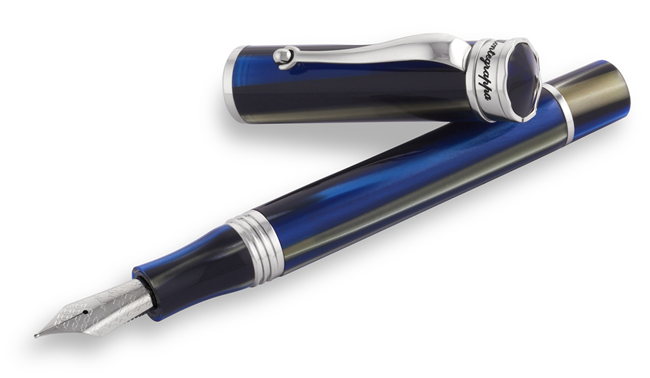 After more than 80 years, the glorious Ducale name keeps returning to Montegrappa.
First appearing in the 1930s, the Ducale fountain pen marked the arrival of haute de gamme writing instruments for Elmo – the original name for Montegrappa.
"Ducale" acknowledges the famed Doge's Palace, or the Palazzo Ducale, as one of the symbols of Venice and a masterpiece of Gothic design.
The contemporary relaunch of this pen collection embodied the essence of Venetian culture and tradition,manufactured in Black or Emperador Brown resin with a choice of palladium or rose gold-plated trims.
The grandeur of this remarkable city and its magnificent architecture add to the significance of the Ducale pen, whose generous size has remained intact, exuding elegance and timelessness.
Today, the collection origins are added a new prestigious connotation - Murano – the birthplace of the antique glass-making art, celebrating another centuries-long symbol of the city.
Offered in three new shades of resin: Sea, Sand and Viola Veneziano, it keeps telling its noble story,and the allure is revived through vivacious color proposals, reminiscent of the fairy sculptural transparences and carnival scenes of the Laguna.
Available again in three pen modes, including fountain, rollerball and ballpoint pens, all share the resin cap and barrel with stainless steel trim.
The Ducale fountain pen is both converter-and-cartridge-fed, and is available in a choice of Fine, Medium and Broad writing grades.
Each stainless steel nib is etched with the Montegrappa filigree pattern.
With a form as stately, classical and timeless as the columns that frame the entrance to La Fenice, this is a pen of refinement and discretion.