Prima Pretiosa
PRIMA PRETIOSA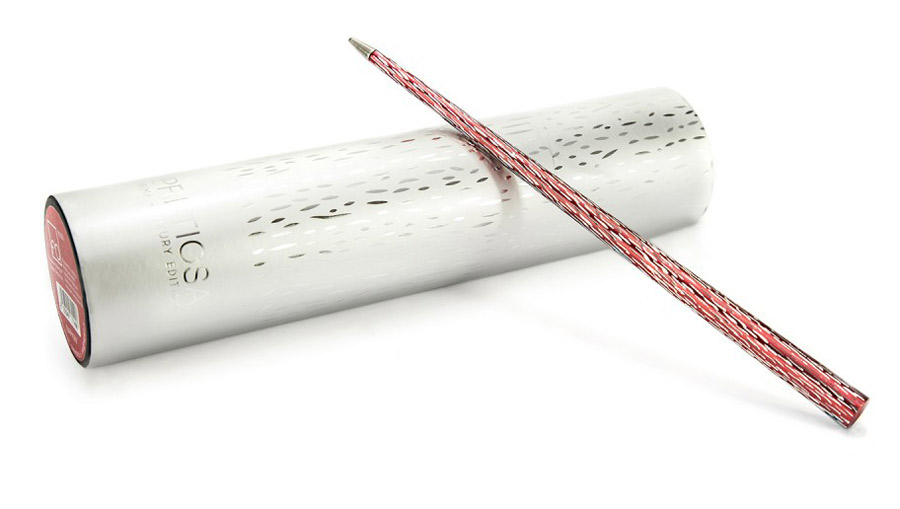 First Pretty is a real gem and as such it can only be worked out by the hands of a goldsmith.
The Zimar laboratory, whit its 40 years of history, is the only one capable of trasforming this work into magic, by engraving the surface of each Pretiosa on the diamond and enriching the light of Sergio Mori's design.
An exclusive tool never equal to itself, thanks to a crafty process that requires time and precision, a special touch that makes the texture of each Pretiosa truly unique and unrepeatable.

Tip in Ethergraf
Anodized aluminium Body
Lenght 18 cm.
Diameter 1 cm.
Weight 39 gr.