IM - Midnight Astral
Parker - IM- Premiun - Midnight Astral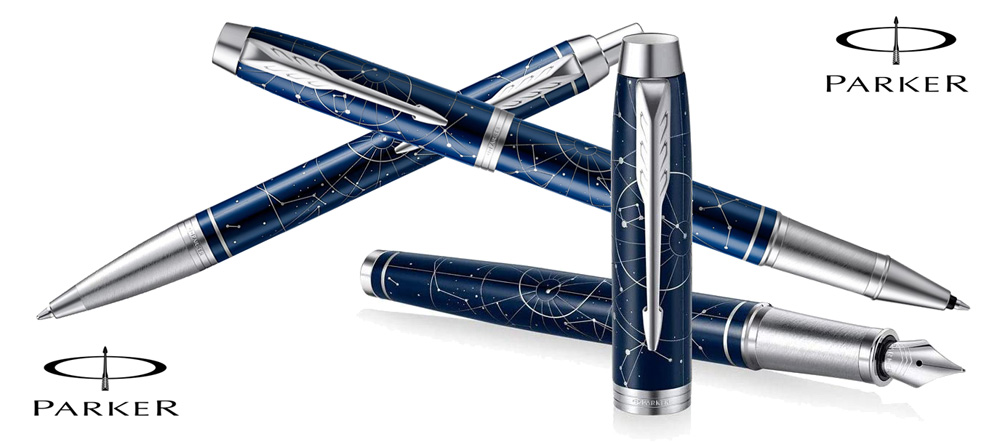 The Parker Midnight Astral from the IM Special Edition is inspired by the universe.
Both the hood and the body are decorated with a map of the constellation that takes us on a journey whose purpose is to have a positive impact on the world.
Influence, which like the stars, will guide our life purpose.
Body and cap in stainless steel.