Pineider - Avatar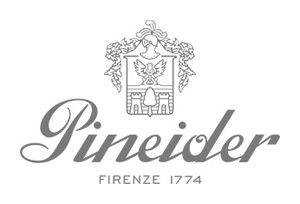 For its new pen, Pineider has gone as far evoking Vishnu, a god, who, descended on Earth with the purpose of restoring Dharma, made the word "avatar", whichin Sanskrit means "appearance" or "descent", known to Mankind.

Very much like in the virtual World avatar stands for the alter ego, so we hope tha Avatar pen will become the alter ego and lifetime companion of our customers in real life.

Avatar is made of pure, machined resin in four vibtant colors. The collection includes four different writing instruments: a fountain pen, a rollerbal pen, a ballpoint pen and a pencil.

The clip is the interpretation of a goose quill, sports a sophisticated compensation mechanism, and has a wide range, which allows to use it on any kind of material and thickness.

The pen ring is inspired by the skyline of Florence, because Pineider, with its 240 years of history, is the avatar of the City, thanks to the love and affection that all Florentines and Florence lovers have for the Brand.