Troika - Construction - Pencil 2mm
Troika - Construction - 2mm Pencil Silver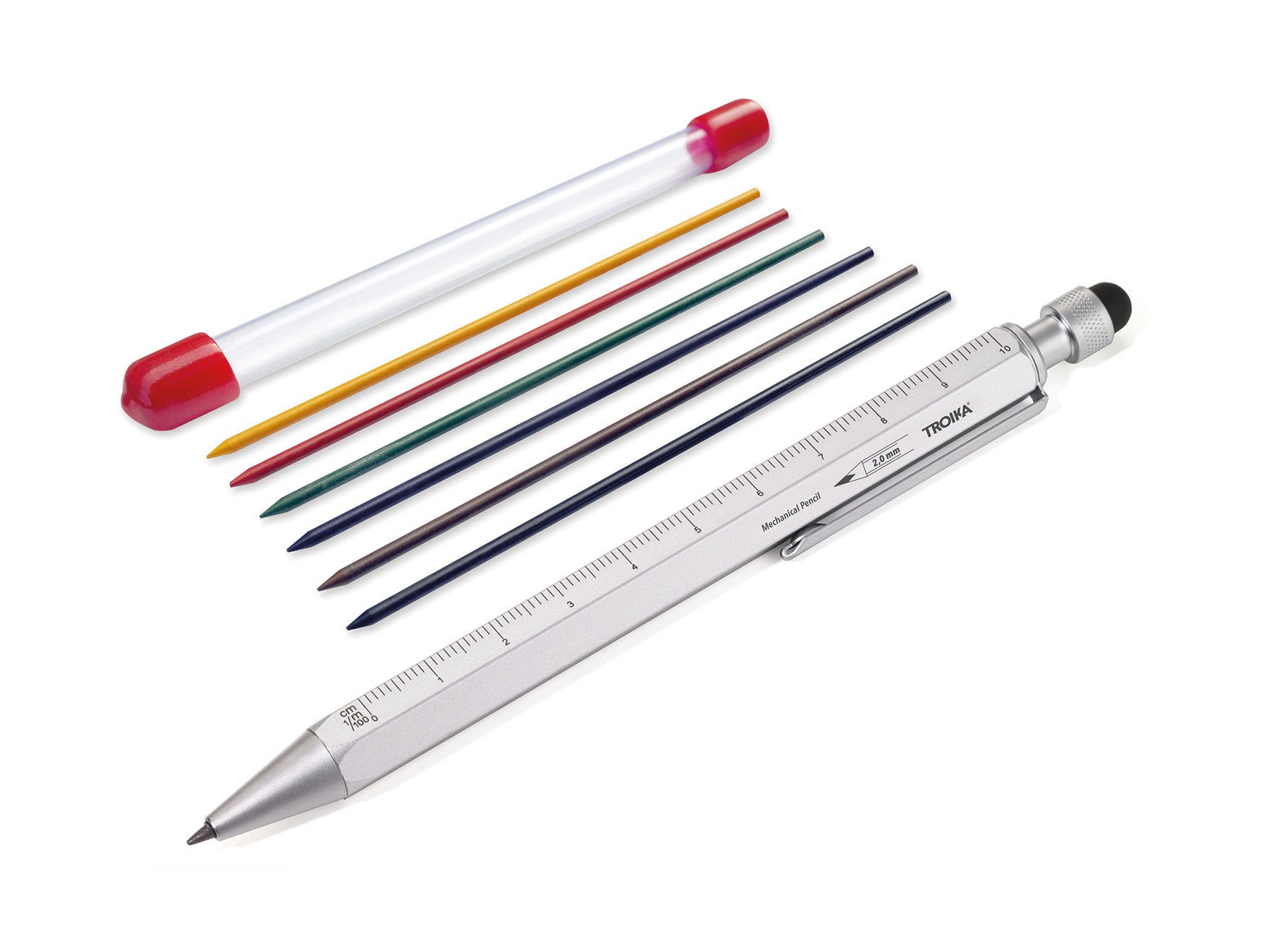 Click pencil sketch silver; a click pencil with 2 mm thick HB lead, sketches and notes can be easily put on paper.
And six additional colored leads bring more color into play when drawing and sketching.
With stylus, eraser and built in sharpener.

Designed by TROIKA Design Werkstatt
2 mm thick HB lead
Dimensions 5.8" x 0.5" x 0.5"
Weight 31,75 grammi.