Milky Way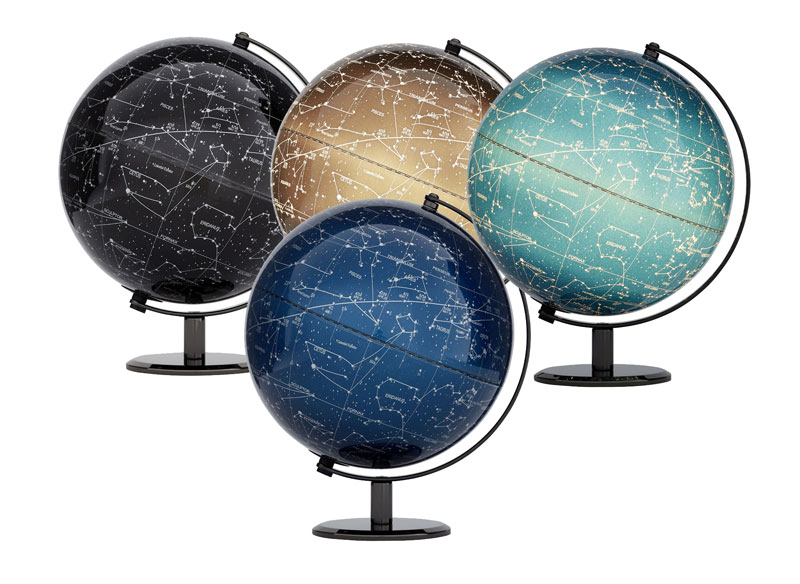 The globe MILKYWAY by emform offers you a comprehensive impression of the Milky Way with its most important constellations such as the signs of the zodiac or constellations from Greek mythology.
A special feature of the 300 x 250 millimeter object is the atmospheric LED lighting, which immediately makes one think of an evening starry sky.
According to your wishes there is the MILKYWAY globe with black or blue surface.