Marlen - San Pietro - Limited Edition
Marlen - San Pietro - Limited Edition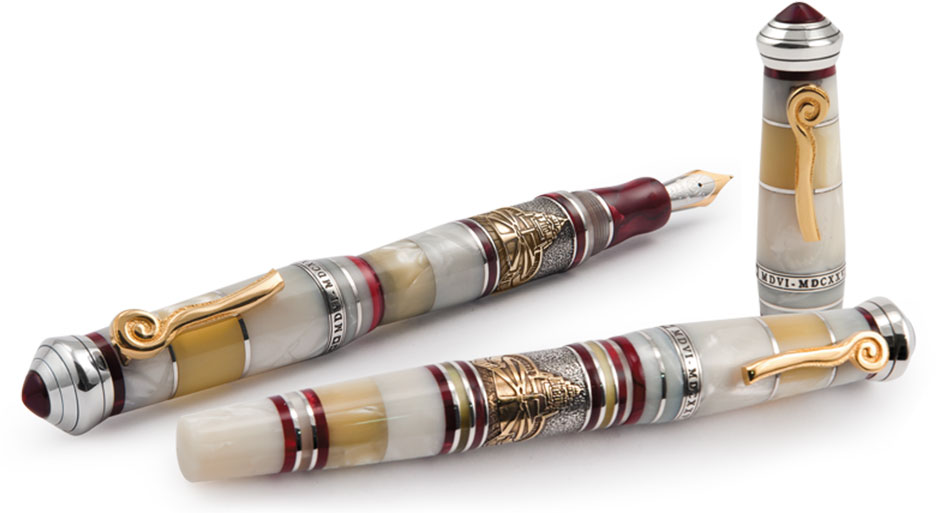 A collection of pens inspired by Saint Peter and the beautiful basilica in the Vatican.
The writing instrument created by Marlen Italy wants to pay tribute to the majesty of this work, the center of Catholicism.
Like all prestigious products under the Marlen brand, the collection is the result of a completely handmade manufacturing process.

The Basilica of Saint Peter in the Vatican is the largest of the papal basilicas of Rome, often described as the center of Catholicism; here are the proclamations of the new popes and the funeral of those deceased, the opening and closing of the jubilees and the canonizations of the new saints.
Many architects and artists took turns in the direction of the works, from Bramante, to Michelangelo, who designed the bold design of the dome, to the Bernini who was responsible for the square in front of the basilica.
This collection aims to pay homage to the majesty of this work of human ingenuity and includes a prestige model of fountain pen and roller, and a deluxe model of fountain pen, which differ only in size.

For all versions, body and hood are in white / ivory celluloid with inserts in Italian mother-of-pearl, red and beige resin; solid silver rings mark the subdivision of colors, and the clip is in vermeil.
The clip represents the stick of Moses, in silver vermeil. On the central band, in silver, there is a perspective drawing of St. Peter's Square with the basilica in the background.
The final ring of the hood shows the dates of beginning and end of work, in Roman numerals, and the writing Marlen Italy.