Pininfarina Segno - Starwars
Napkin - Starwars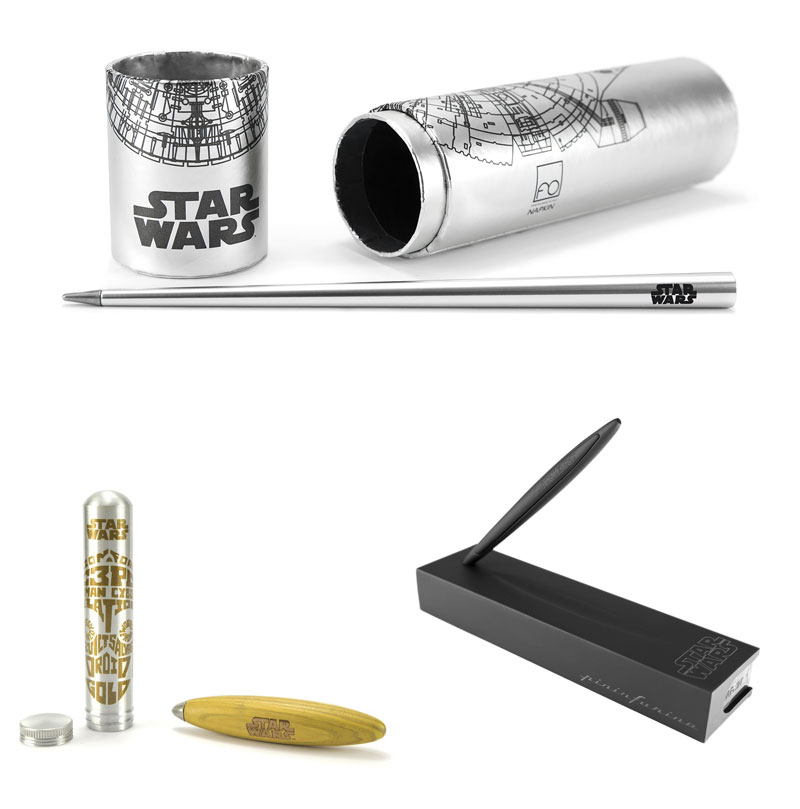 Pininfarina Cambiano, Prima, Primina and Cuban: the tip of the lineNapkin Forever as you have never seen them.
Our stylus, always ready to absorb the latest news and trends of the moment, dress up whit image of ono of the most innovative movies ever, paying tribute to the succes of Star Wars worldwide.
Four style and design icons now destined to become real and pricelles objects of worship not only for cinematic colossal enthusiasts, but for those who love avant-garde and originality.