Venetia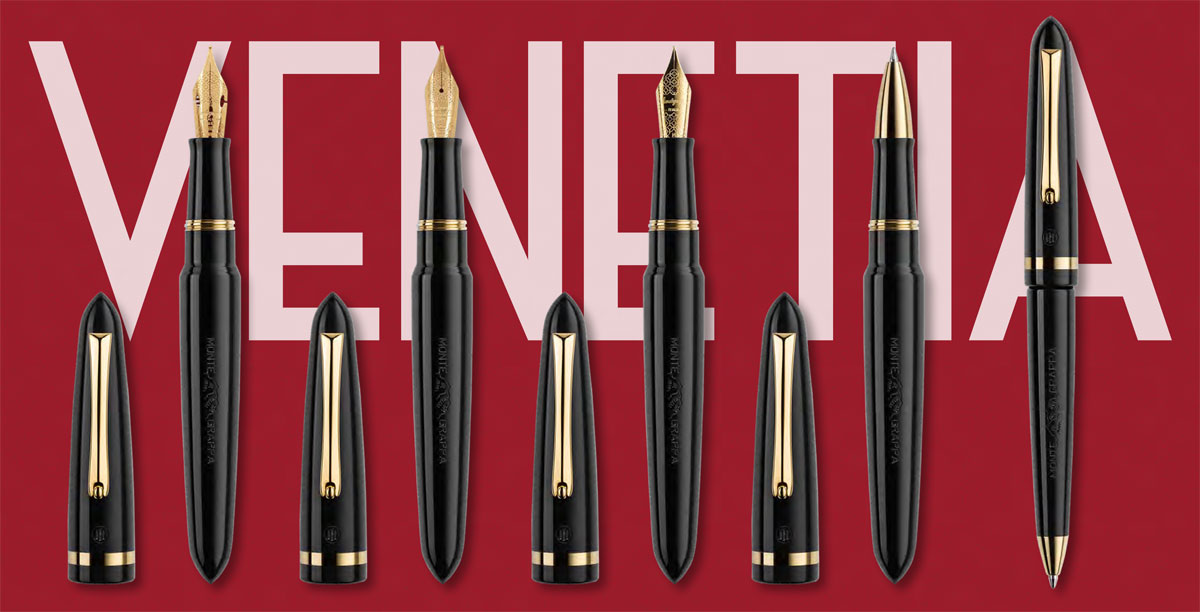 Created on Venetian soil. Crafted with Venetian pride.

Rediscover the roots of Italian writing.
Venetia salutes a long legacy of creative craftsmanship, and the charm of one of Europe's most charismatic cities.
The singular savoir-faire of Venice is expressed in a vintage writing silhouette, brought back to life after nearly a century in our archives.
Throughout history, ar tistic flair and tenacious work ethic have determined the for tunes of Venice.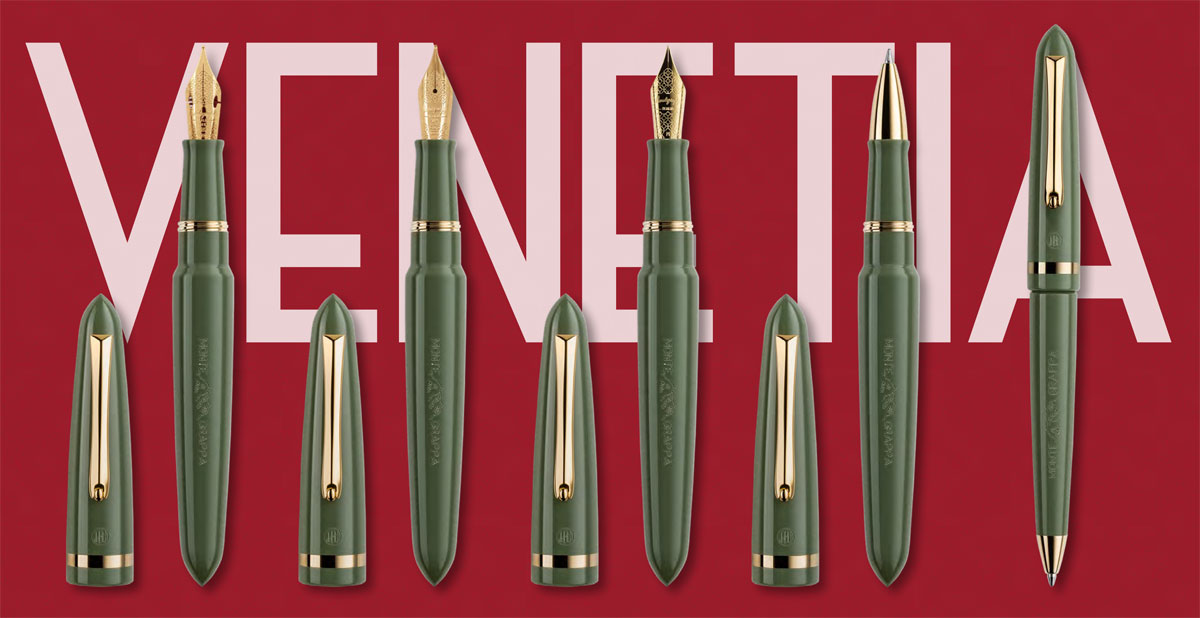 On Venetia, adventurous 1920s shaping captures the optimism of a region in rebirth, and a burgeoning ar tisanal industry that was already earning a reputation for Italy's most coveted and reliable pens.
Handmade in the same location as the original, Venetia is full-bodied, showcasing the lathing prowess of early-era Montegrappa with bulletnose tips and dashing, gold-plated .brass trims
Reproduced in diamond-engraving, our 1928 'touring' logo was a denomination of origin prized throughout Italy, and marks the first recorded use of the Montegrappaname
Relive the past with Montegrappa Vintage Class. Modern upgrades include ballpoint and rollerbal l modes, alongside fountain pens in three configurations: steel, 14K gold and 14K gold flex