New Aion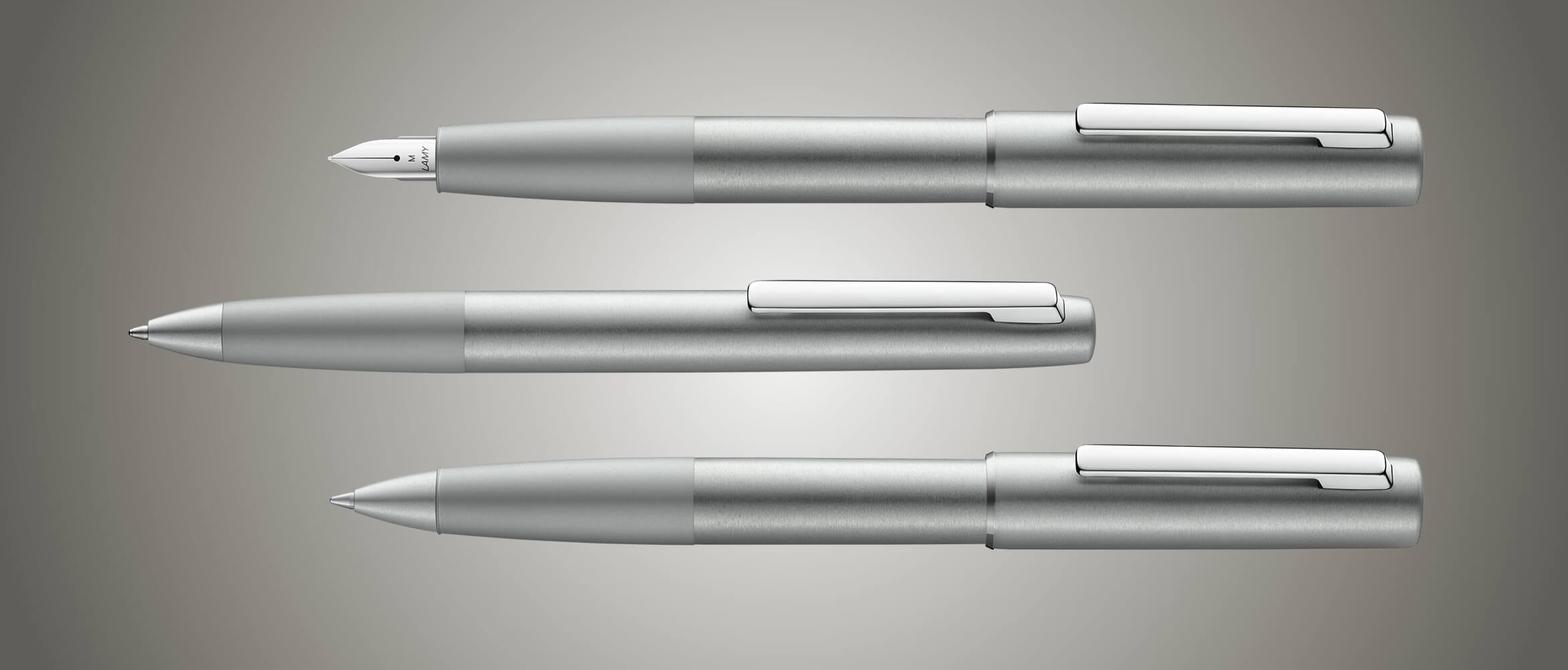 The smooth deep-drawn aluminium body components are the first of their kind and give the series a unique, harmonious appearance. Brushed and blasted surfaces are refined with a brilliant silk-matt anodic coating finish, creating formal tension. The sturdy high gloss polished clip perfectly rounds off the overall design.
Designer: Jasper Morrison
Function alone determines form. With this design principle Lamy has won the hearts of many design enthusiasts throughout the world. And this all started with the LAMY 2000. When it made its first appearance in the shop windows in 1966, it was the first writing instrument of the modern era which did not seek to be a status symbol but simply an honest, high-precision tool for writing by hand. Made of modern materials; stainless steel and Macrolon.