Right To Play
Montegrappa - Right To Play - Solidarity Editions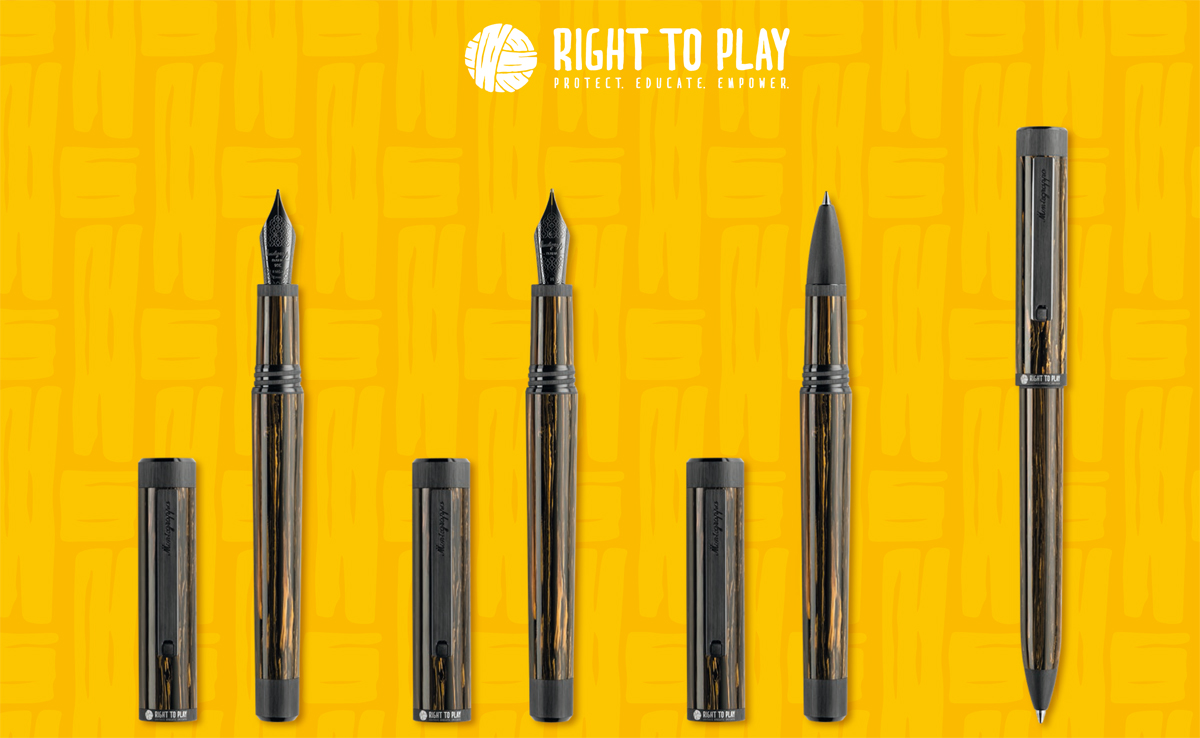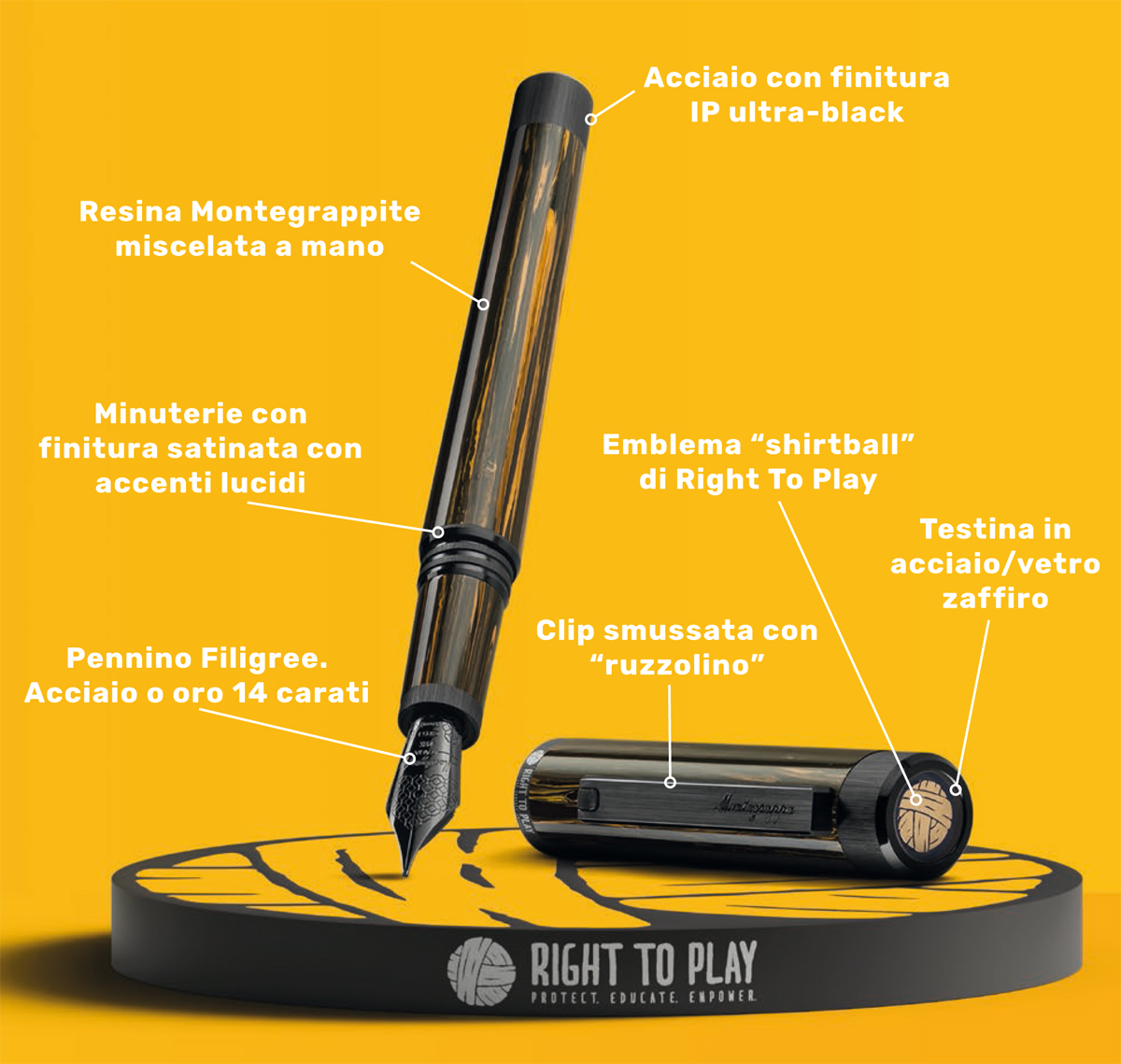 Montegrappa joins the humanitarian organization Right To Play for a solidarity edition designed to improve the lives of young people.
Choose from ballpoint, rollerball or two fountain pen options and help write a better future.
An exclusive collection of writing instruments, developed on the Montegrappa ZERO model, combines performance of character and solidarity.
A symbol of the prestige of literacy created to give children the opportunities they deserve.