Ecridor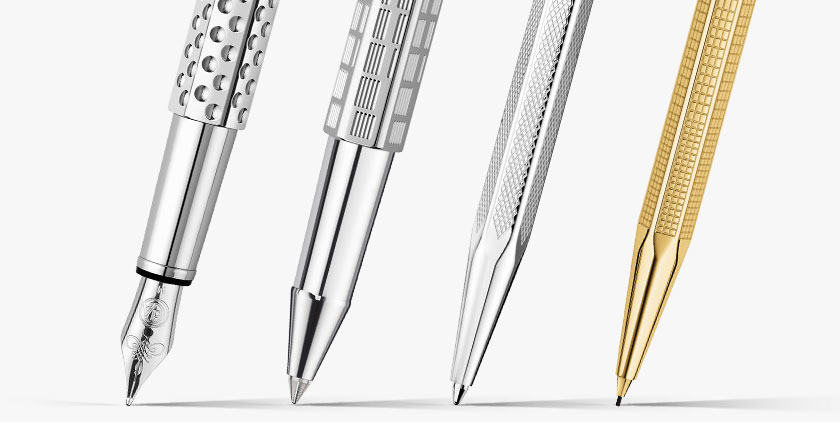 Ecridor, one of the great classics from the Maison Caran d'Ache, is synonymous with the elegance, robustness and reliability that are the very watchwords of the Swiss quality label.
Its instantly recognisable hexagonal body has earned it the status of a modern icon.

The slim, architectural style of the Ecridor collection is reminiscent of the Art Deco period that was the source of Caran d'Ache's initial big successes, imprinting the hexagonal shape in its very genes – as expressed in the bodies of the pencils and particularly the legendary Fixpencil.
Since its very beginnings, the Ecridor with its six metal faces became an iconic model for the Maison Caran d'Ache and would tirelessly perpetuate its unique style.

The hexagonal style of the Ecridor pen provides a blank page for the Manufacture's master craftsmen to express their know-how in the field of precision engraving.
Fine-engraved motifs enliven the six faces of the writing instruments with shimmering luminous gilt or palladium reflections.
They display a set of classical, urban, sporty or romantic characters, not to mention the Retro model or the delightfully feminine XS-sized models.