Homo Sapiens - Arizona Sunset - Limited Edition 888


Homo Sapiens - Arizona Sunset - Limited Edition 888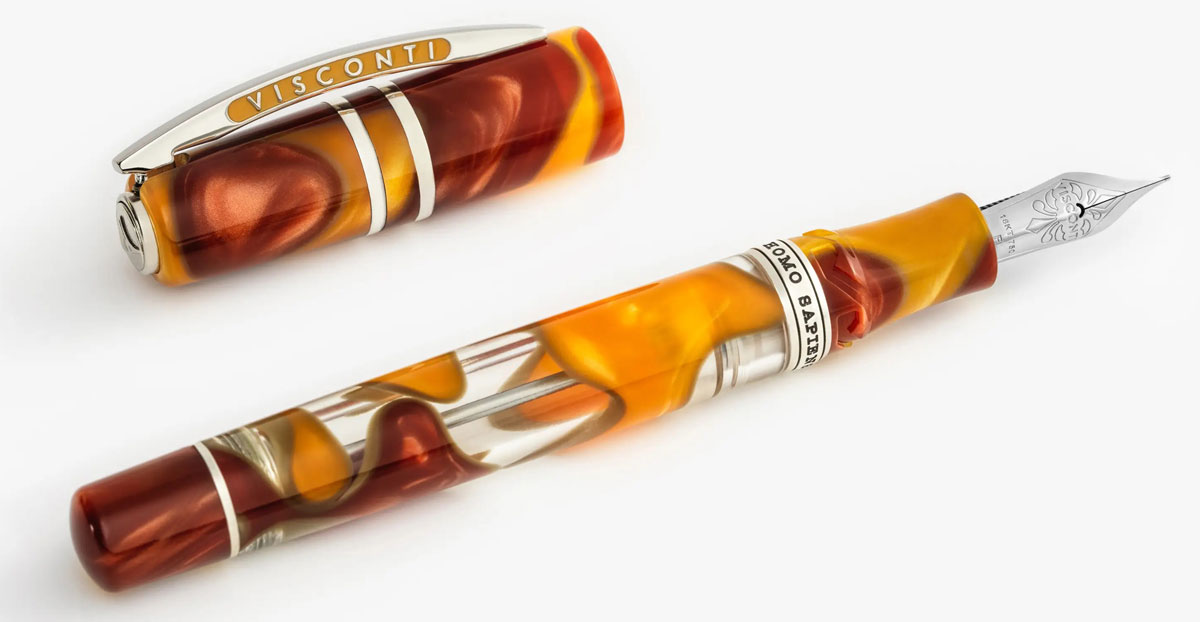 A pen with an iconic design, inspired by the sinuous shapes of the desert and the amber hues of the sunset that come to life along the entire body of the pen.
The loading system used is the Power Filler Double Reservoir, which joins the bayonet lock and our now iconic Ponte Vecchio clip.
The hardware is in 925 Silver, while the 18kt gold nib plated in palladium.
Features:

Type: Fountain pen - Material: Acrylic resin - Size: Over - Nib: Au 18kt (large) - Nib color: Palladium Nib tip: EF / F / M / B / S
Loading: Double tank power filler - Type of closure: Bayonet - Hardware: Ag925
Limited edition: 888