Piuma - Dante 700H - Inferno
Piuma - Dante 700H - Inferno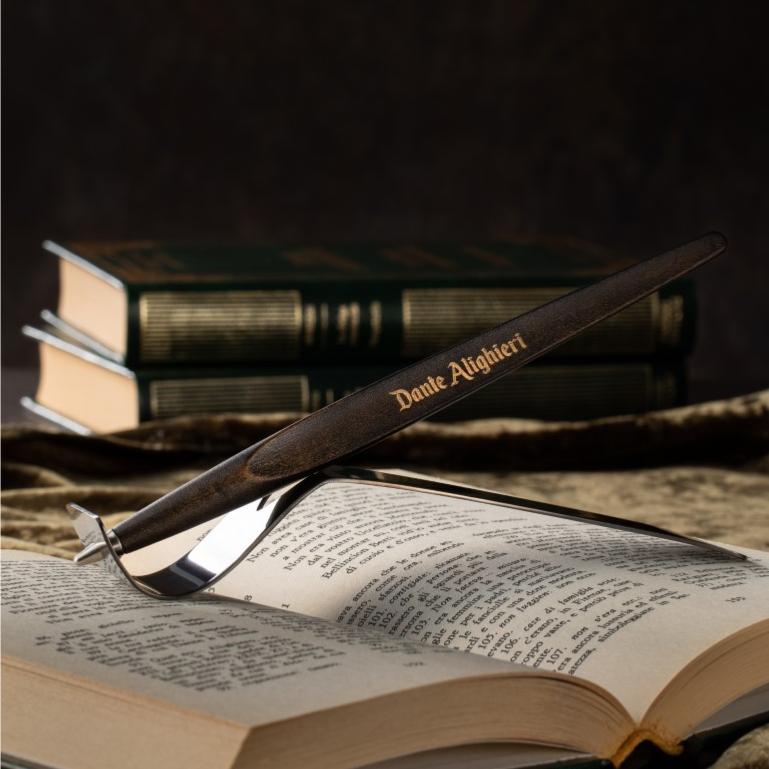 Solid wood stylus with Ethergraf® metal alloy tip and steel base. Dante 700 Edition.
Handcrafted flamed wood body in constant balance on its own centre of gravity, thanks to a polished black mirror steel base.
The dark tones of Forever Piuma Inferno "Dante 700th Edition" evoke the sin and the darkness, two elements that Dante describes in the various circles of Hell.
The wood, expertly treated with open flames through a centuries-old and evocative Japanese tradition, is charred on the surface, proofed and long-lasting.
Each item is unique, thanks to elegant irregular finishes, whose variations are the value-added of a lo ng process of craftsmanship.