New Mirage
Mirage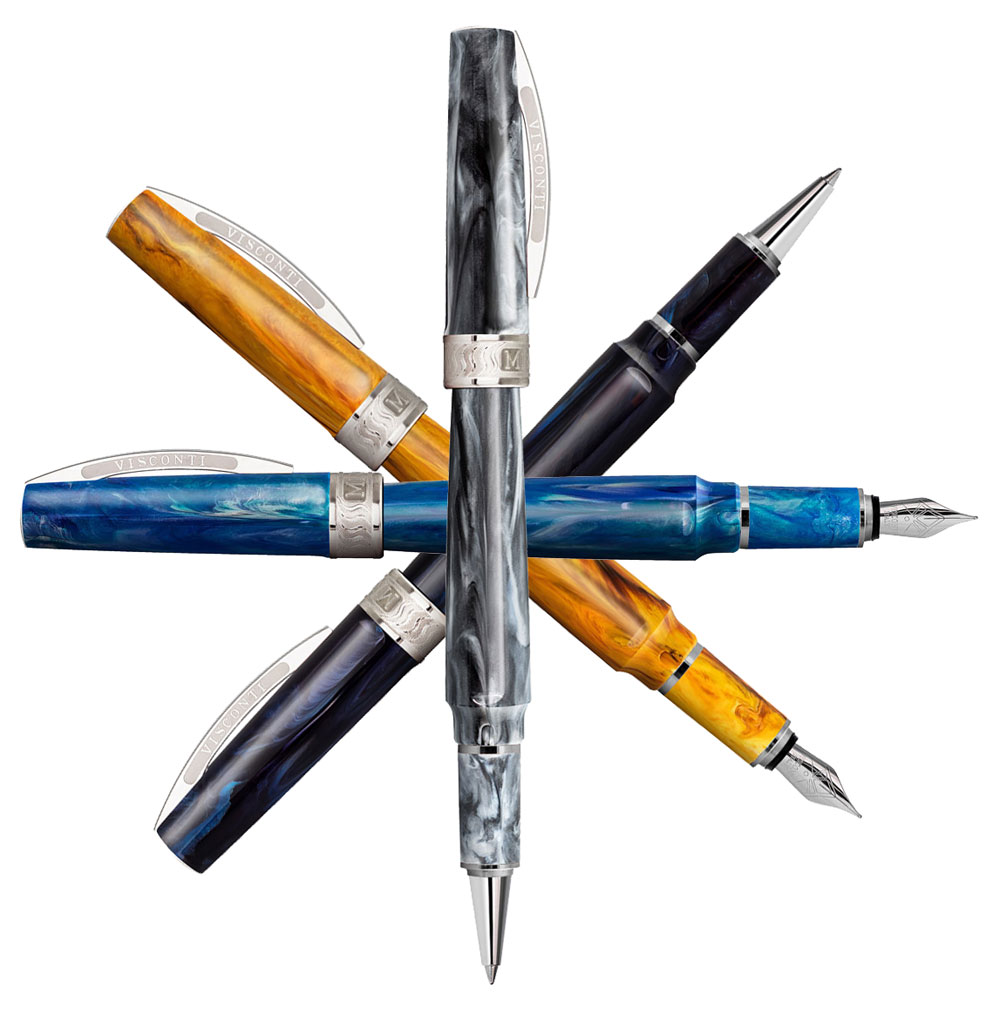 Visconti is a brand leader in the design and production of pens which are able to join an innovative and surprising way colors and shape, references to art and technological know-how in the treatment of color shade, such as the iconic Rembrandt and Van Go
gh collections.
The Mirage collection makes a further step ahead: even its name declares that art is also a wonderful illusion, not just an imitation, that beauty can be a mirage, of which we can enjoy.
Pen is made in a material, whose reflections, highlighted by the hollows which originate continuous light effects, create and elusive and illusive object, modern in its iridescent lightness:
like a great artist Marcel Duchamp declared more than 50 years ago: "Let's enjoy with the beauty of the mirage, because this is what remainsto us".
This pen introduces, in addition to a new shape with a modern design, also two important innovations for the Visconti production:
• a new clip, whose manufacturing accentuates the three -
dimensionality of the object
• the My Pen System is not on the cap, but on the bottom of the body, in order to leave in a full
view the style of the clip, which "cuts" the cap with its metal structure.
.