New Harry Potter

Harry Potter: Platform 9¾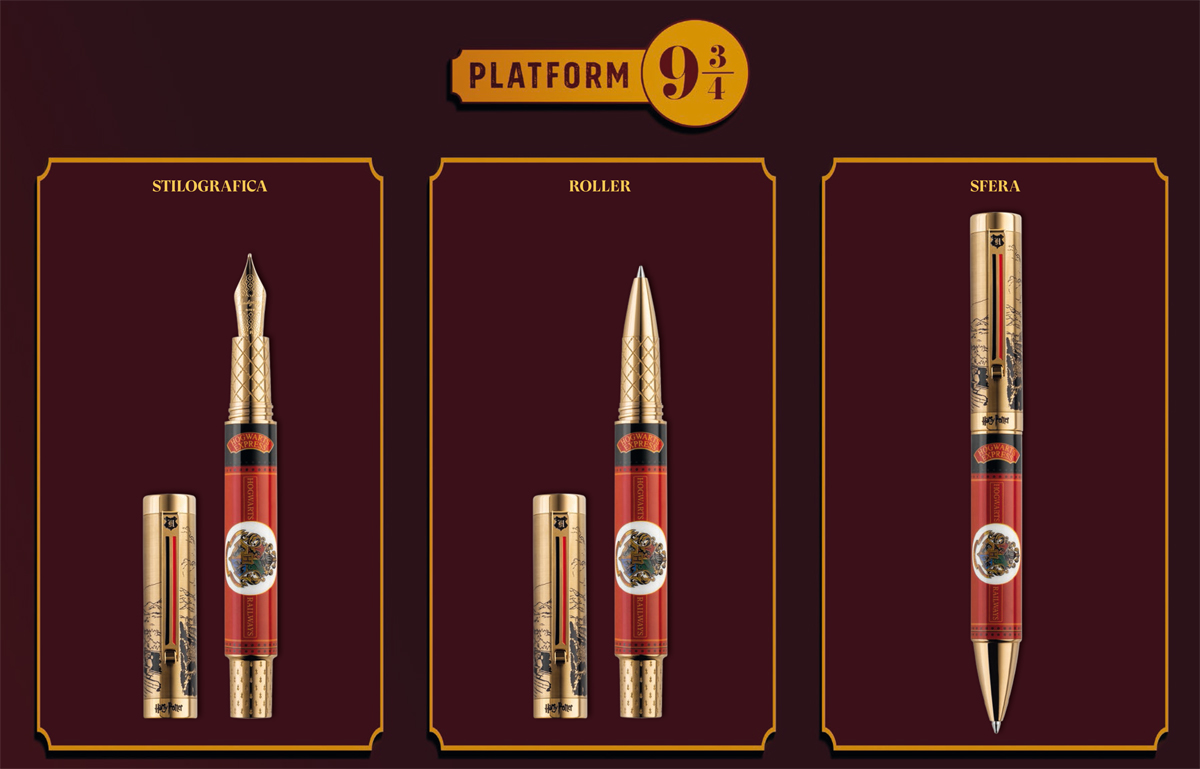 More than twenty-five years ago, a young Harry Potter was catapulted to Kings Cross station on platform 9¾ and together with him millions of fans around the world were swept into a magical universe.
All great stories must have a starting point.
Transport yourself to unknown destinations with the precision of Italian engineering and imaginative decorations inspired by the Wizarding World!
Scarlet, black and gold evoke the most magical locomotive in the world.
The cap is embellished by the engravings, in gilded steel, of the Hogwarts Express train and the emblem of the Hogwarts Railways.
Fine finishes, perfect weighting and exclusive details characterize a writing instrument destined for academic performance.
The Hogwarts school shield and an elegant pair of enamelled lines decorate the durable clip with spring mechanism.
Embark on your Harry Potter writing adventure:
Platform 9¾! Fountain pen writers can enhance their experience by choosing from a selection of specially formulated Harry Potter inks.