Tykho 3
Lexon - Tykho 3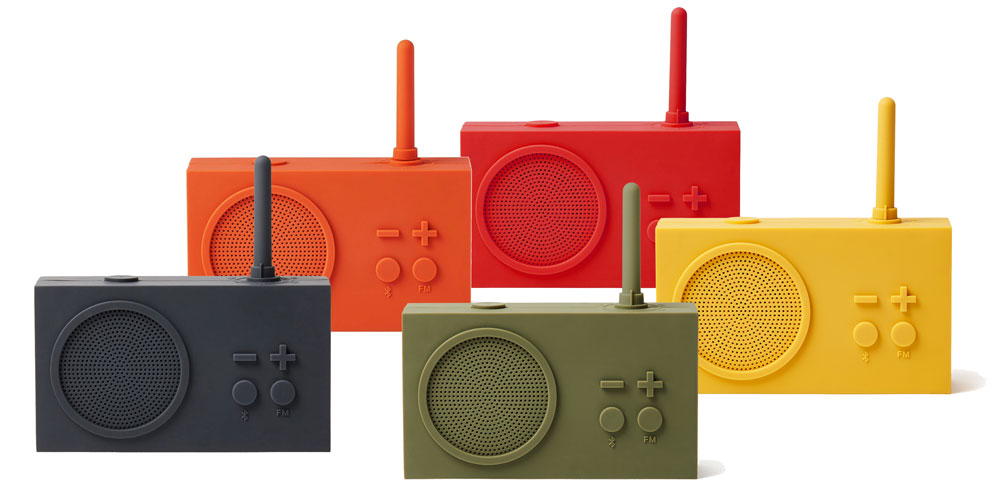 Tykho Radio was created (almost 20 years ago) for listening to the Morning News whilst your were brushing your teeth.
Tykho Booster and Tykho Speaker Bluetooth speakers were created for listening to music anytime and anywhere, indoor or outdoor.
The Bluetooth version of our iconic radio, features minimalist design and a powerful 3W speaker.
Compact and lightweight, it can go with you everywhere even into the bathroom ! Thanks to its splash-proof silicone finishing.
FM radio – 3W Bluetooth® speaker
Splash-proof
Frequency range: FM 88-108MHz
Bluetooth® range: 10m
Battery life: 20 h
Charging time: 4 h
Rechargeable on Micro-USB port (cable included)