Aurora 88 Minerali Collection - Limited Edition
Aurora 88 - Minerali Collection - Limited Edition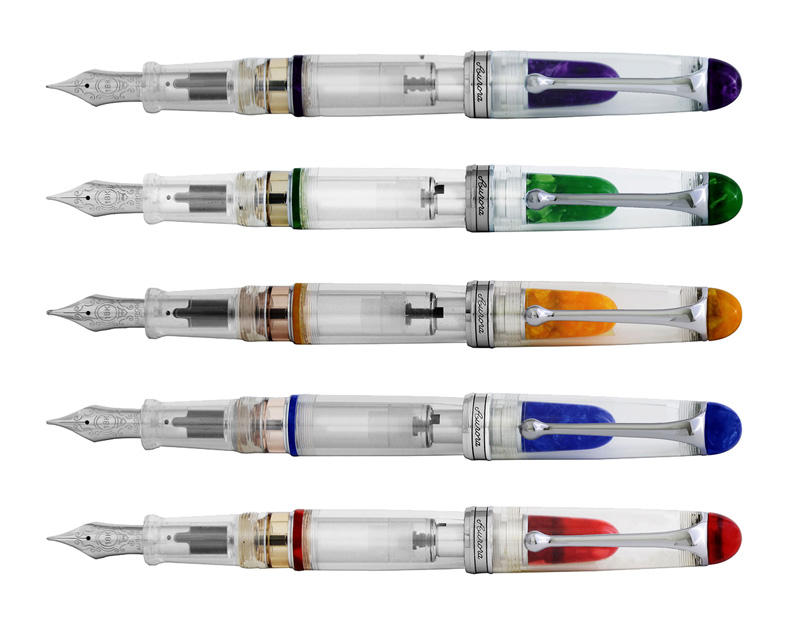 Aurora dedicates this new collection to the colors of minerals.
The head and back of the head are in Blue, Yellow Amber, Red Cinnabrite, Diopside Green and Amethyst Violet.
The body and the cap are in transparent resin with rhodium finishes.
The plunger load has a reservoir that allows, when the ink is to finish and then stop writing, to extend the piston mechanism
Giving you the ability to write for other pages.
The nib is 18Kt gold. Rhodium plated, available with EF-F-M-B stretch.
Each color will be produced in 388 pieces in the world