Pininfarina Segno - Prima
PRIMA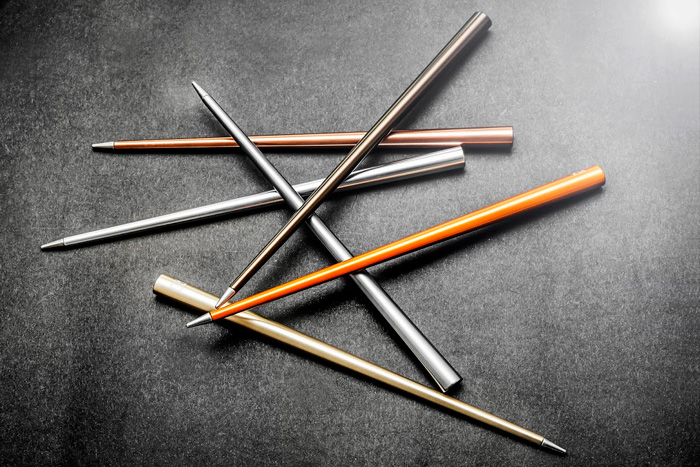 Precisely as a pencil, elegant and exclusive design, Prima is the instrument that it without needing any ink or refills.
Prima is completely made in Italy, craftily, and is designed by designer Sergio Mori.
In 2012 he gets a special mention at the Grandesign Ethical Award, a prize dedicated to design and to those who make innovation and ethics the core values of his business.
Tip in ETHERGRAF®, anodized aluminium body.
Lenght 18 cm.
Diameter 1 cm.
Weigh 39 gr.
Available in 10 colors: Gray Titanium, Black, Red, Yellow Lime, Electric Blue, Bronze, Copper, Gold, Organge.