Marlen - Antica Atella - Limited Edition
Marlen - Antica Tella - Limited Edition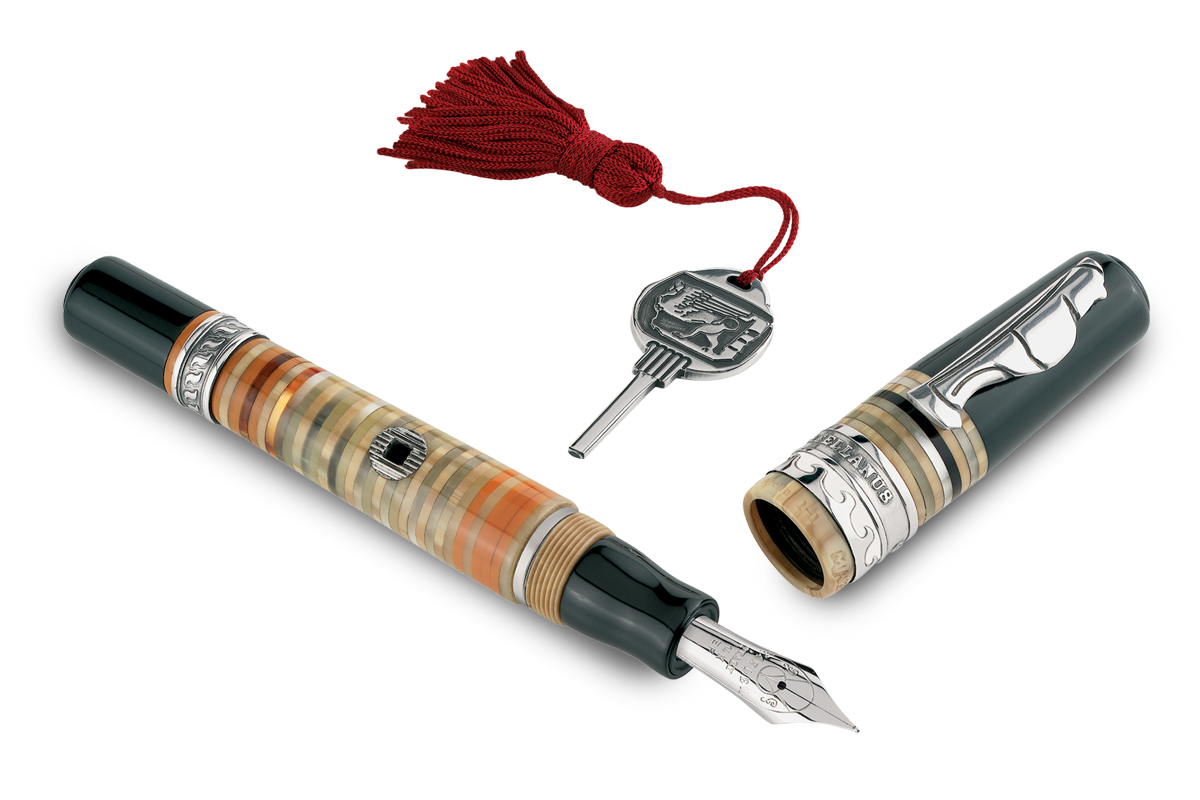 Marlen is pleased to present this exclusive Limited Edition dedicated to the territory where the company has its headquarters.
Atella is the ancient name that in the fifth century A.C. it had the territory surrounding the city of S. Arpino, where the Marlen is currently based.
The stem of the pen is made of Italian resin with multicolored rings, glued one by one and finished by hand with infinitesimal precision.
Grip and part of the cap are in black resin. The clip symbolizes Maccus, one of the characters of the typical Atella masks, in solid silver.
The Antica Atella fountain pen is produced in two versions: with plunger loading, or with lateral compression with key.
The key-operated version was made either with solid silver finishes (888 pieces worldwide) or with solid gold finishes (488 pieces worldwide), ie clips, cap ring, drum rings.
The loading key is in silver or vermeil.