Torino
Aurora Torino - Limited Edition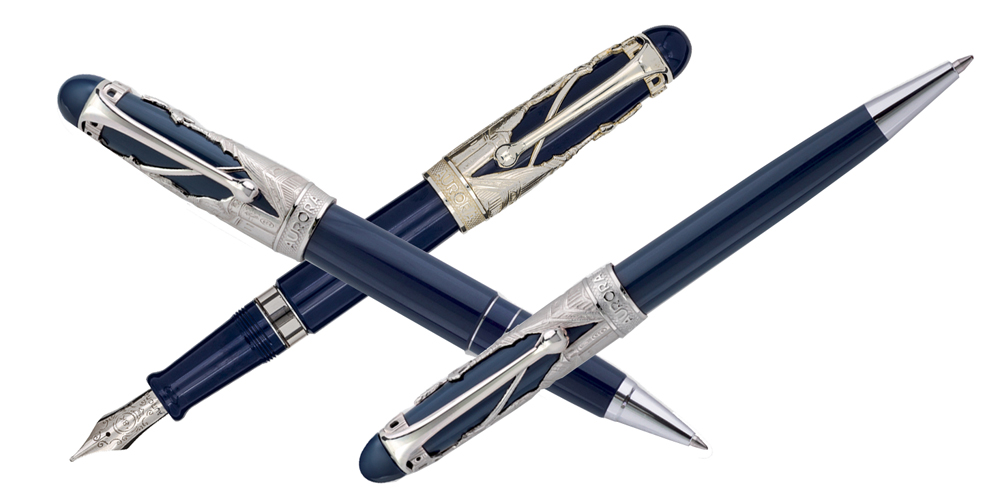 The preciousness of the details
Through the rampant bull, symbol of Turin since 1687, Palazzo Madama, the first gate to the city and then the residence of the royal "madames",
the Mole Antonelliana that stands indomitable among the city streets and the profile of Vittorio Emanuele Filiberto, the famous Duke of Savoy, this pen tells the portrait of a city of secret beauties.
Stylus 150th Anniversary 88 blue with cap. with 925 ‰ solid silver cast decoration.