New Caran d'Ache 849 - Paul Smith 4 - 2023 Edition

Caran d'Ache 849 + Paul Smith 4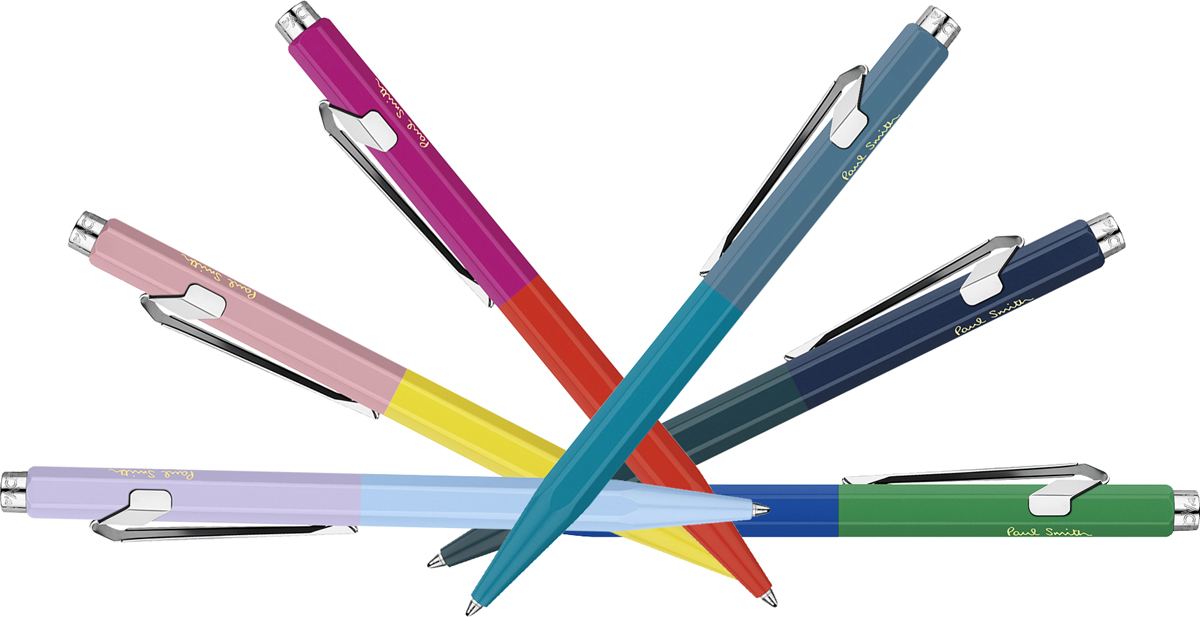 CAR
CARAN D'ACHE + PAUL SMITH EDITION 4
When the two Maisons reinvent their collaboration with six new 849s:
bold two-tone colour combinations!
Ever further – that's where Paul Smith and Caran d'Ache want to go by reinventing their collaboration.
Renewal characterised by boldness and innovation, always at the forefront of creativity.
For this 4th partnership, the iconic English designer dresses the icon of Swiss writing in new clothes.
Six 849s in two-tone combinations. Original, daring.
Reflecting all the expertise of Caran d'Ache, this collection brings 12 different colours to its iconic pens as well as to the metal boxes.
Portable and reusable, the colours of the boxes reproduce those of the 849 nestling inside.
A timeless collection, desirable and edgy: good luck choosing!