New Aurora - Internazionale - Limited Edition


There are products that have written the history of Aurora, unique pieces that mark unerasable memories.
This legacy passed down through years of passion and unchanged care of detail, it should be reinterpreted in a different key and shared again for all lovers of writing instruments and Aurora collectors.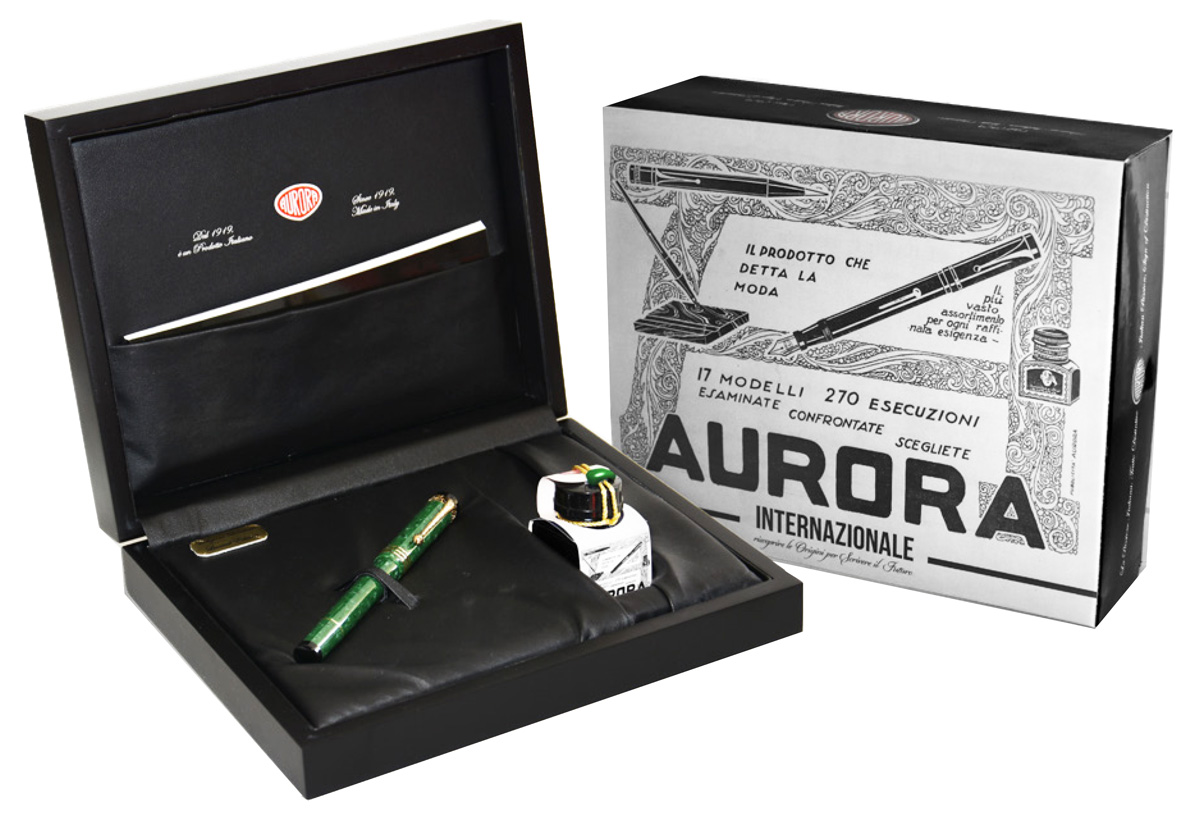 Fountain pen with cap and barrel in marbled green Auroloide.
Gold plated trims. Exclusive 18kt. solid gold nib.
Limited Edition of only 919 numbered pieces.
Elegant box in black wood with black interior.
Bottle of ink and special vintage sleeve.