Cambiano Pininfarina Ink
Cambiano Pininfarina Ink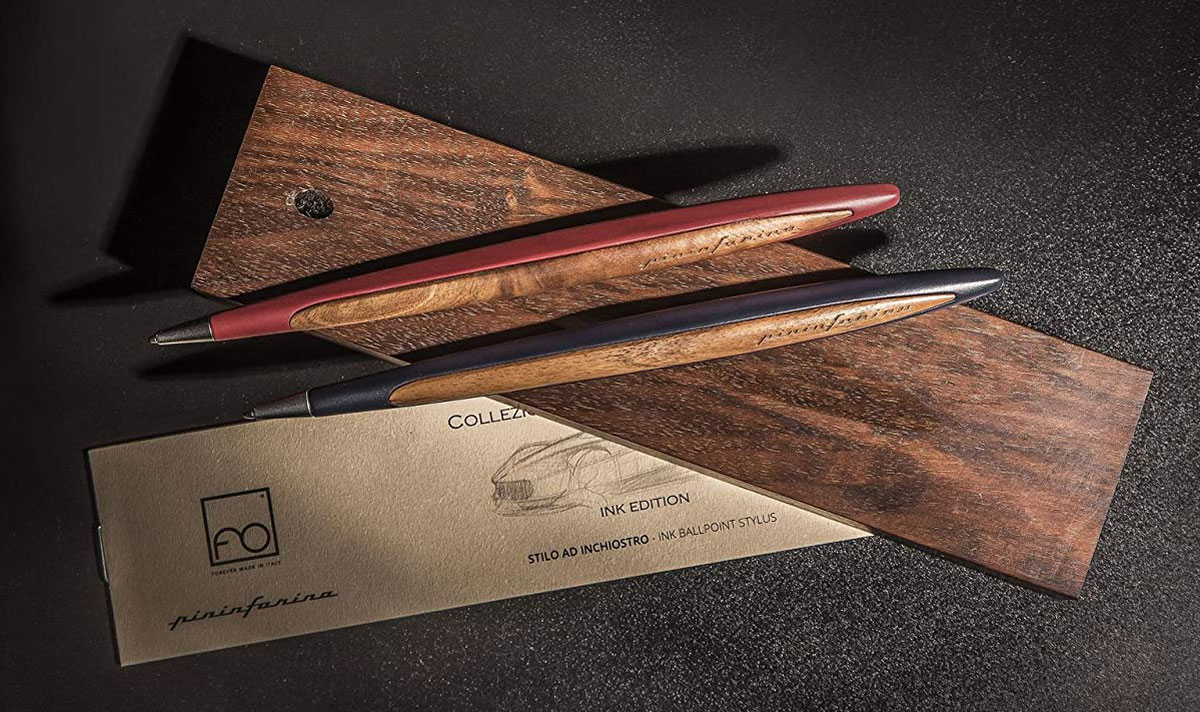 Ballpoint pen with black refill.

Taking inspiration from the Cambiano concept car, elegant and essential lines have been created that, thanks to the combination of innovative and classical material, as the aluminum and the wood, confer a unique character to the object.
The ADI Design Index, the Italian association that awards one of the most important international design prize, Compasso d'Oro ADI, has selected the revolutionary writing tool Pininfarina Cambiano as one of the finalists in this hard selection for 2016.
- Body material Diecast Aluminium body with solid walnut inserts
- Basement material Solid walnut case with display function
- Tip Ink ballpoint
- Refill CROSS® standard 8513 refill (no CAP)
- Body dimensions Lenght 165mm – diameter 10mm
- Body weight 39gr
- Packaging Carton box
- Overall dimensions Lenght 195mm – Width 50mm - Height 27mm
- Overall weight 194gr