New ALPHA EYEDROPPER Collection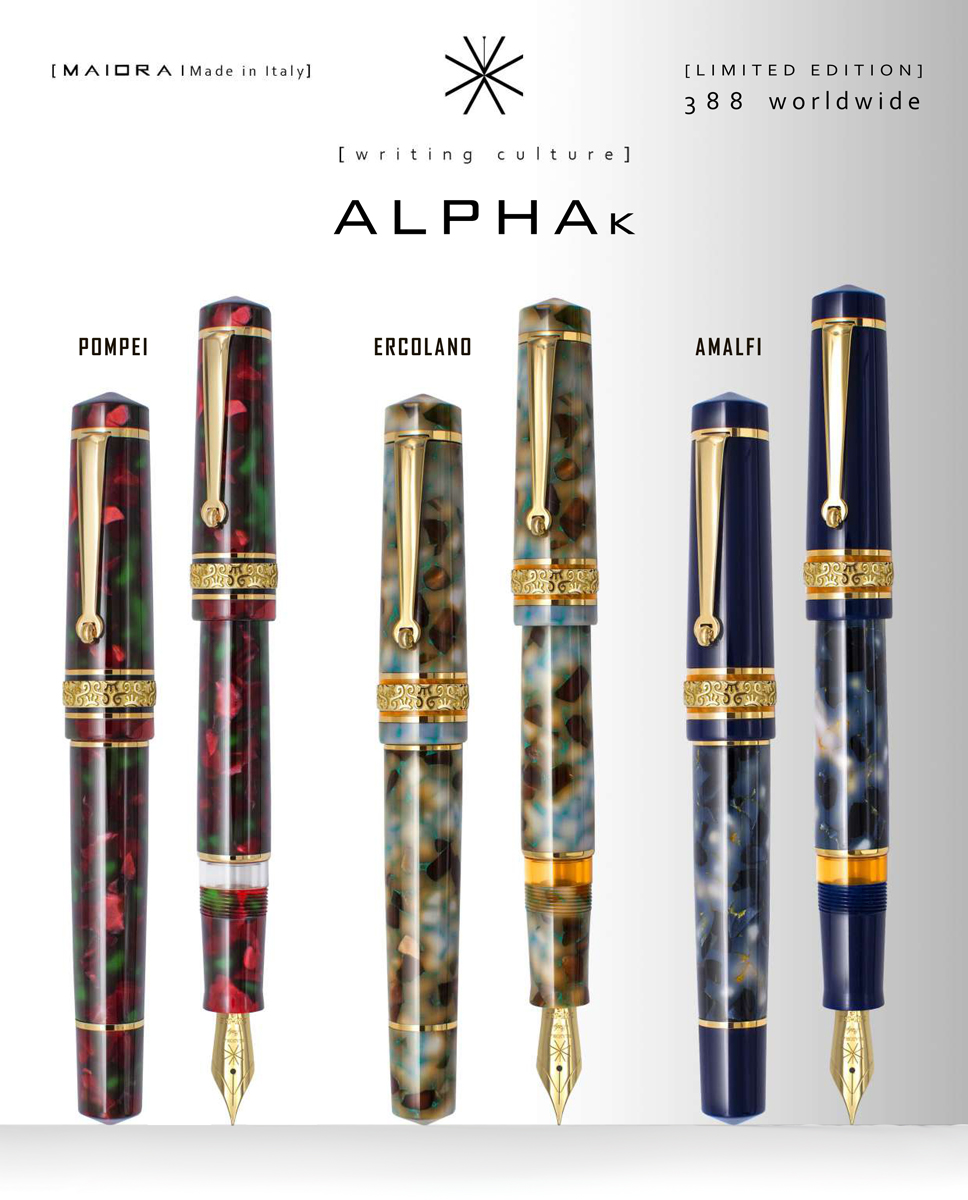 Maiora presents Alpha Eyedropper a new collection of fountain pens (Pompeii, Herculaneum and Amalfi).
The Maiora ALPHA can in fact be used with standard cartridges, with the converter and with the eyedropper system (dropper).
The eyedropper system offers the possibility, using a syringe or a dropper (not included), to insert the ink directly into the fountain pen up to a maximum capacity of 5.5 ml
Steel nibs available in Extra Fine, Fine, Medium, Broad, Stub 1.1 and Stub 1.5 gradations.