L.E. - Leonardo Momento Zero Grande Primary Manipulation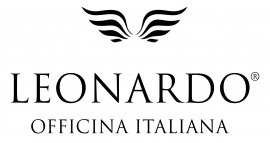 Momento Zero Grande Primary Manipulation

Momento zero grande, two new explosive material in collaboration with Jonathon Brooks

2 new and vibrant resins for our MZ grande piston filler, this limited edition is assembled with the black ebonite feed.

Nibs size #6 in the EF, F, M, B, Stub1.1 and Elastic (EF and F).
Limited edition of only 280 pieces per color.
between 900 and 700 BCFor both collections the central band represents the decoration belonging to the period known in the history of art as "Geometric art" and therefore means the production of decorations of the Greek civilization

The fountain pen case contains a 40 ml. bottle of ink.