Marlen - The Creation of Adam - Limited Edition
Marlen - The Creation of Adam - Limited Edition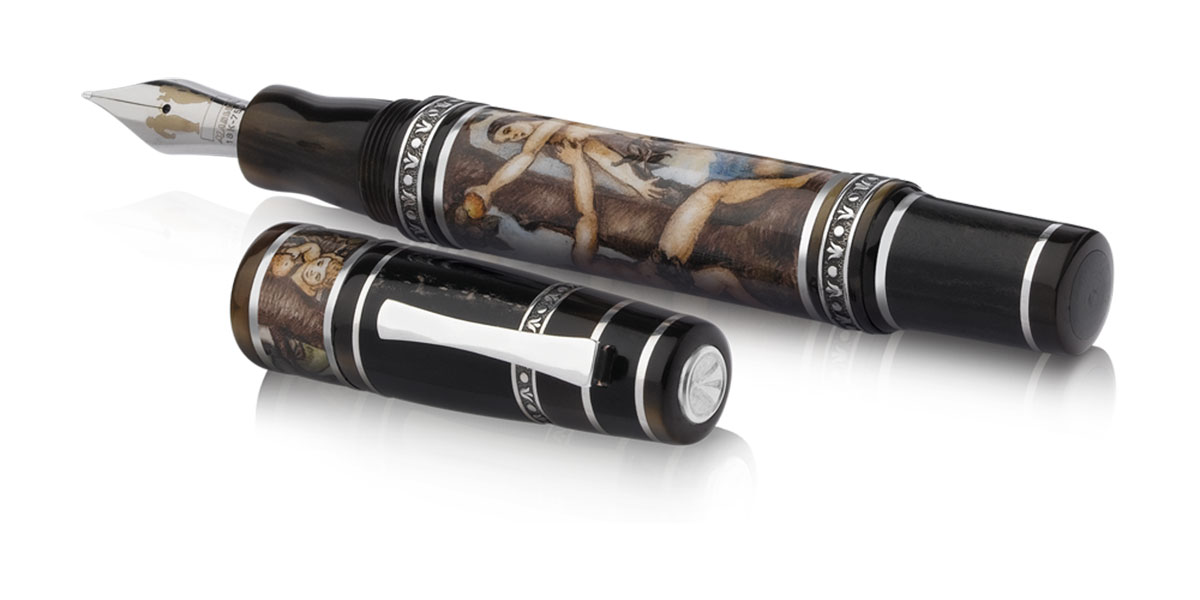 This wonderful and exclusive Limited Edition is dedicated to the origins of the human being.
The collection consists of 38 fountain pens and 28 rollers and was made of Italian resin, horn and silver hand-enamelled.
a special technique of hot enamelling was used for the depiction of the painting.

Hot enamelling is a process that involves the liquefaction of pulverized crystals at a temperature between 650 and 800 degrees.
Numerous stages are required to produce the final product. The subject is first painted on a transparent enamel background using colored crystals mixed with special oils.
The pen is then cooked several times to fix the painting.

Once the desired result is achieved, the miniature is covered with a layer of transparent enamel and finally cleaned.
The end result is a prestigious instrument, full of ancient charm.