Pineider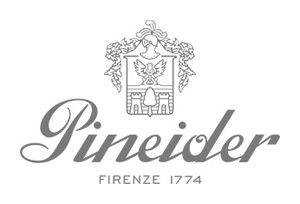 Pineider history dates back to 1774, when Mr. Francesco Pineider opened his first shop in Piazza della Signoria in Florence, Italy.

Pineider soon became a benchmark for those who love the exclusivity of prestigious hand-made products, such as personalised leather goods and the hand-engraved stationery, printed on the finest papers.

Today, more than two hundred years later, Pineider is a world-recognized brand, thanks to its high-end products, made only with the very best materials, hand-crafted by artisans.

Most of the Pineider products can be personalised with monograms, logos, initials and, upon request, some of Pineider's items can be tailor-made,with personalised leathers and colours, chosen by our Clients.

At Pineider we are very proud of our National and International Clientele and we vow to do our best to maintain this very high level of traditional craftsmanship, as it has always been in the Pineider's philosophy.